Open to all every month, our Monthly Tournament Series (MTS) is where courses and individual golfers can take their game to the next level. Challenge yourself to improve your game, compete with friends, or lead your home course to the top of the leaderboard. You can win rewards for being the Top Golfers or Top Courses on the Worldwide Leaderboard each month.
Stay motivated each month to play more golf, improve your game, and have fun while doing it!
This month is a Modified Stableford Tournament. Simply use the app to keep score during each round. Your score on each hole earns you anywhere from 0 to 50 points.
Can you crack 500 points and earn the badge?
9 hole rounds count too!
Points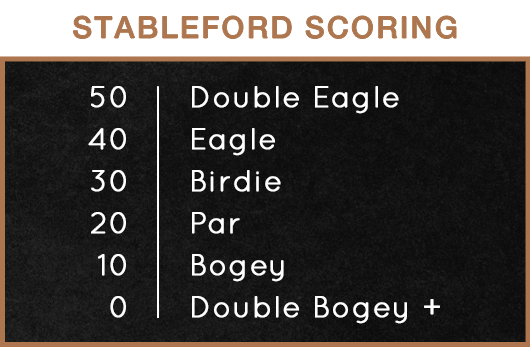 Rewards
Tour Badge
All players who earn 500 points or better will receive this month's tour badge.